Brief
The goal of this project was to design a unique bathroom light fixture that incorporated LED technology. The process progressed from hand sketching, to color rendering, and finally developing a computer model.
GOALS:
Incorporate LED technology

Determine appropriate lumen output and color temperature
Concept
The interlacing rhythm of a woven basket served as the inspiration for this transitional fixture. The design translates intricate patterns and textures into a sleek, linear design. Wood pieces reference natural materials used in the past, and the opal glass represents the transition to contemporary design. A chrome backplate adds a hint of metallic shine and contemporary influence. Juxtaposing each material reminds the user to have transparency when looking to their past and preserving it in the future.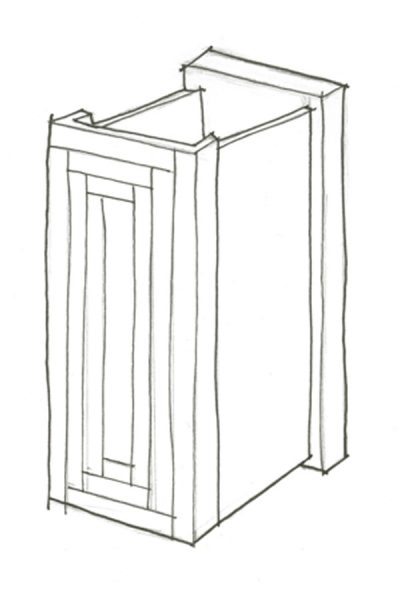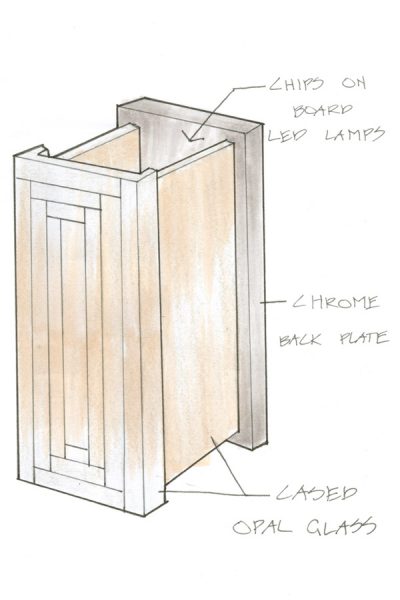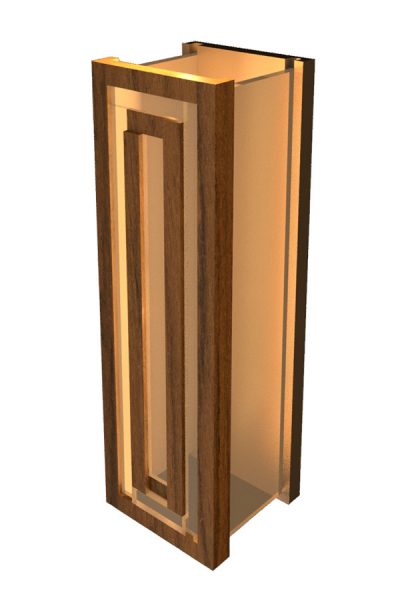 Results
The fixture utilizes LED chips on board technology. Each lamp is dimmable, allowing for the user to have flexibility when using the product. In order to provide optimal light, the lamps have a warm color temperature of 3,500 degrees Kelvin. An intensity of 1,500 Lumens provides an excellent amount of task lighting, and the opal glass diffuses the light to create a soft glow and reduce glare. The effective use of light and the translation of a traditional piece into a more contemporary design makes WOVEN a stunning accent piece to any bathroom vanity.
The Murdaugh Residence
wizard
2019-09-16T15:59:30-05:00
The Westgate Community
wizard
2019-09-04T10:04:27-05:00
Furniture Design
wizard
2019-08-20T15:12:30-05:00
Surly Brewing Co.
wizard
2019-09-16T15:27:09-05:00